On the Shores of The River of Lost Souls, New Mexico Colony – What do you get when you put a Magician, A Shaman and a Gardener together in one of the Four Corner's Land of Enchantment?
WYRD TV™! That's What!
This fourth episode in exploring the Invisible Nature of Reality from open, lighthearted and practical points of view features the debut of LIVING THE MAGICKAL LIFE with ALANA & ARTHUR.
During the show's opening segment, Alana Blusol and Arthur Patrick Danu explore the magickal aspects of their recent name changes from Oksana Zielinski and Patrick Michael Mooney.
In the show's second half, Patrick interviews gardener Judy Siekerk, who has been creating an artful, fun and lively garden for nearly a quarter of a century. Together, they explore the lessons of magic in ordinary, everyday life.
During the interview, Judy and Patrick performed a spell to reverse the New World Order that Donald Trump cast into existence during his trip to Israeli-controlled Saudi Arabia.
You can see it all in the episode below:
One of the immediate effects of the spell was realized only a few days later, when , during the heliacal rising of Sirius, out of the womb of The Great Mother came this latest manifestation to support humanity's wishes for a Human-Friendly Future: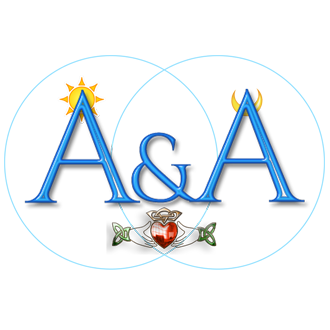 As the mainstream media continues to lose the script of an already failed plot, it will only be  a matter of time before the structures we have all relied on for living give way to either more positive or more negative systems of organization.
ALANA & ARTHUR.COM stands ready to serve and empower those in communities all around the world who seek to nurture a way forward into the future that empowers our ancient memories of Eden or a Golden Age.
There was a time when magick walked the Earth and it was not feared, but welcomed.  The accomplishments of those societies are only now being close to matched by our present age.  There is now a call and an opportunity to bring our own worlds into BALANCE.
The successful result of such work is JOY. Timeless, Unreasonable JOY.   Out of the balance of the holy three-way love between Man, Woman and Sidhe, comes the multitudinous , orgasmic explosion of THE MANY.  It impregnates us with the mystery of THE ONE.
And this divine riddle can only be solved with THE HEART.