Dale of Silvermoon, CO Colony – Never before has a Winter passed my life and view in such rapid fashion.  It is as if the speed of my life accelerated as the Earth went around the sun in the perihelion part of its orbit.  On the other side of the slingshot, I truly feel that we are certainly in the realm of something NEW, and I'm very excited about all of that, and what is to come.
Many of the people in the world are not feeling the same way as I.  It is no longer unusual for me to report this, for it has been the story ever since I divorced myself from the mainstream narrative that makes a celebrity and porn star out of genocide and the fucking and murdering of children.  All over the world, the sins of us all are being exposed every day.  The great TEST is now underway.
The reason why my mood is superior and my outlook optimistic is because I have made my way to the alternative road when given the choice at the fork of it.  Each of us is presented with these forks on the road to place we're going to in life, and that is decided either consciously or unconsciously, depending upon how you prefer to ride through your life.  You can read more about this ever-arriving choice in The Book of Danu, Volume I.
I wrote a posting a few months ago called "A Pregnant Pause" because my wife and I were in the part of our own journey together where we were told to sit patiently and wait for guidance and timing as to our next move in life.  In the stillness of the time we have spent here, I can feel my own creative womb kicking and stirring with new life.
I describe myself in that feminine way because I am an artist, and my feminine voice is profoundly expressed through creative mediums.  This time of year always reminds me of my mother, Elizabeth, who would have been 81 now had she continued to live on, instead of passing 17 years ago.  My mother was not a polished Soul in her life by any stretch of the imagination, but she was Great White Buffalo love to me, all the way through, and that is a fantastic medicine to walk with and be grateful for.
I have relayed elsewhere in my story that I am a twin.  My brother, Daniel, passed on long ago to either suicide or murder. The credibility of the former United States Government has little standing in my life anymore, so perhaps I shall never know the truth of it.  Their words are droll, lifeless, and full of treason.  In spite of that sad recollection, I know my brother now lives, as do we all when we drop these mortal shells.
I mentioned Danny only because he was EXPECTED as a baby, whereas I was not.  Neither my father, the attending physician nor my mother knew, up until the very last possible moment, that I was in my mother's womb. I was a joyful surprise to her, and this is what I am destined to be to all the world.
Creatively, I, too, was expecting to produce a work of significance over the gestating Winter months.  My intention was to have Volume II of The Book of Danu bourne out of this time, but instead, I was treated to some really powerful life lessons of unfolding heart magick that showed, to me, just how powerful The Invisible is when you surrender control to its loving ways consciously.  I shall not go into details here on that, but the material will work its way into these series of divine poetry and prose my life is now fully dedicated to producing.
What I did manifest, I am happy to share with you for FREE.  Since 2017 is collectively a "1" year for our entire human family, I am going to plant the seed for a human-friendly future and invite you to water this dream with me.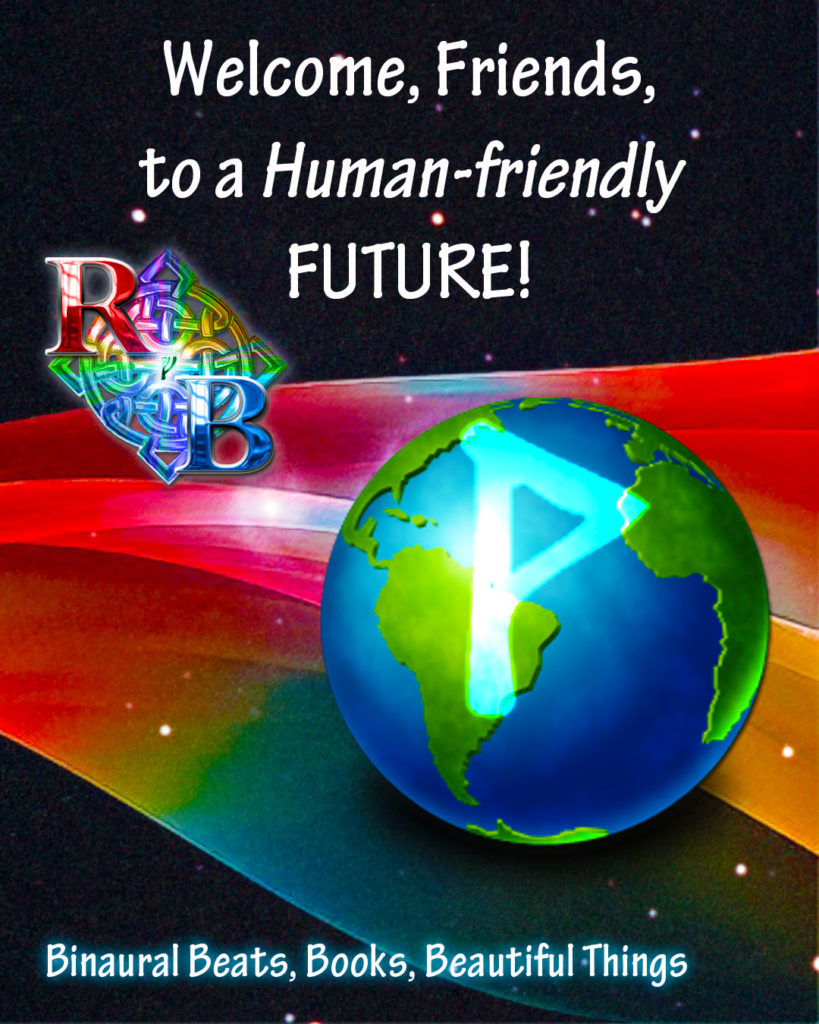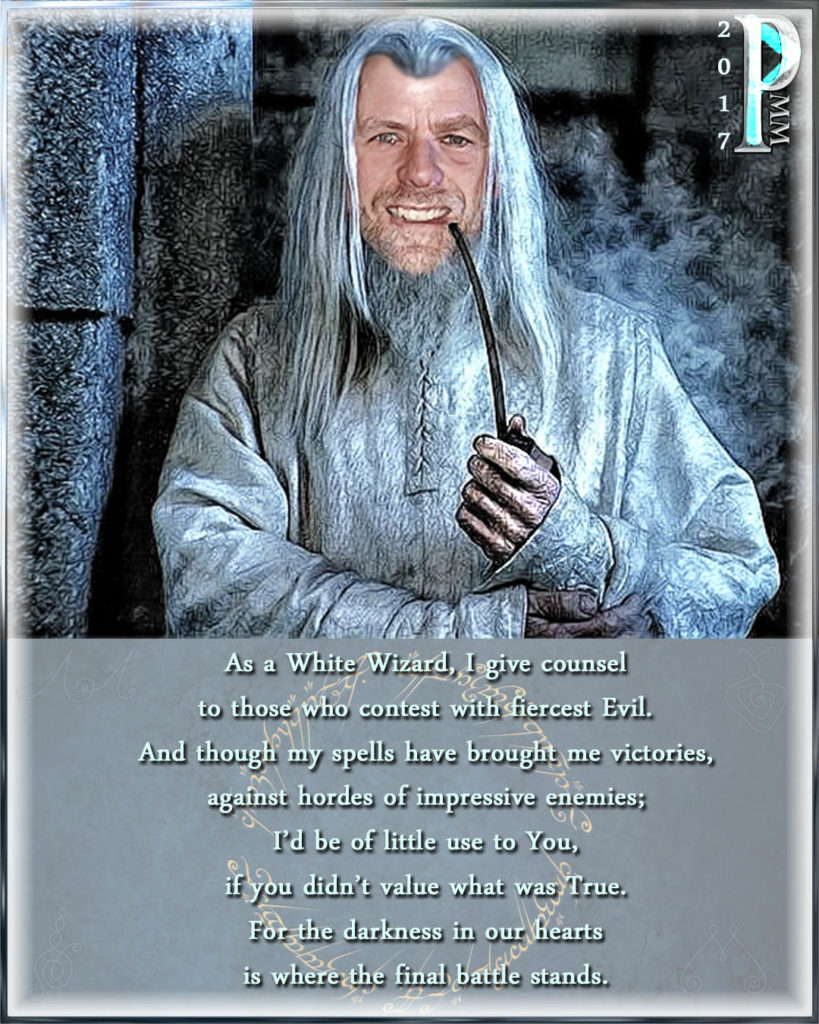 As I have stated many times before, I AM a WHITE WIZARD.  That means I understand the natural language of Magick and the good prescriptions that go along with it.  I am not superior to any other human, mortal or immortal, nor am I the lesser to any such Being.  I am, by choice and practice, a conscious and responsible servant of The Secret Fire…the flame which Prometheus stole and brought to mankind against the counsel of his fellow Gods.
It seems that mankind has forever shared in the eternal torture of its benevolent progenitor.  When a person with passion burns hotly enough to know the source of this suffering, they initiate the alchemical process that eventually accomplishes the great work in such a person.  Renewed and arisen, purged of fear and impregnated with Life-giving spark, one becomes the consort and ally of Angels and their celestial comrades in variating the song of the spheres for new and different ears on all the worlds below.
This is where I am right now.  I am not one who will rail with you about the state of things in the world.  All the people hating Donald Trump at present are avoiding placing themselves in front of the mirror and receiving their own invective condemnation, for they are openly siding and defending a way of life and thinking that is murderous and ignorant in the most deplorable of ways.  The same is true for the supporters of America's current state of delusion.  You will be bedeviled in your mind, heart and Soul by tremendous hypocrisy as you see a Gestapo rapidly forming to "force" America to be great again.  And to all who said nothing, continued to pay extorted taxes, and remained indifferent to the Reality TV series of Destroying Humanity, while believing themselves to be above and superior to what has been going on, you will find yourself completely baffled as to why your careless strategies FAILED to deliver you a life of true and lasting peace.
All that transpires in the unfolding changes is GOOD.  The wave that is coming is the multiplied sum of our collective choices, whether they were made wisely or not.  From the mortal point of view, it all looks like a crapshoot.  Even from some other levels of perspective within Creation, Chaos has a place and purpose in its shrouded veils of uncertainty.
Each of us has the ability to bring light to the darker, uncertain areas of our Souls.     As a Wizard, I do that chiefly through the great Book of Thoth and the application of natural magick in my works.  My wife, Oksana, is a shamanic practitioner, using a different, yet equally powerful and effective way to heal, nurture and steward the dreams she holds for herself and her clients into manifestation.
Because we have not surrendered the integrity of our dreams, we are able to bring them into fruition.  At long last, let me present you our latest TWINS!
Both are shamanic journeys that you can download for FREE from our Rainbow Bridge Studios website.
The first is called SPIRIT PROSPERITY GUIDE.  Like me, this exercise was actually born last, and was a complete surprise in the way it went from a simple idea to a full blown, Weavings of WYRD™ audio title. This is a 33 minute excursion that will guide and inspire those of you who are willing to take serious steps to knowing and experiencing greater prosperity in your life than you've ever known before.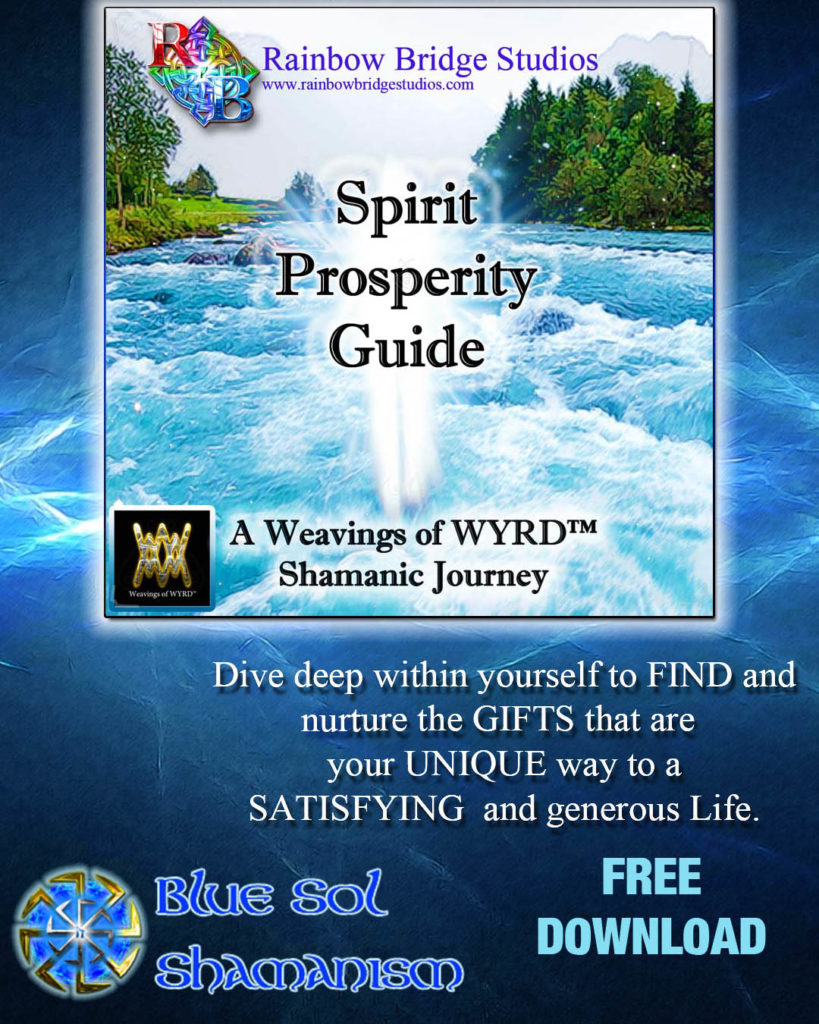 The second gift we have to offer you at this time is another shamanic journey called THE PERFECT GIFT.  This one was the EXPECTED baby, as it was consciously conceived about 9 months ago, and took that long to come into form.  This one is 55 minutes long, and very emotionally moving.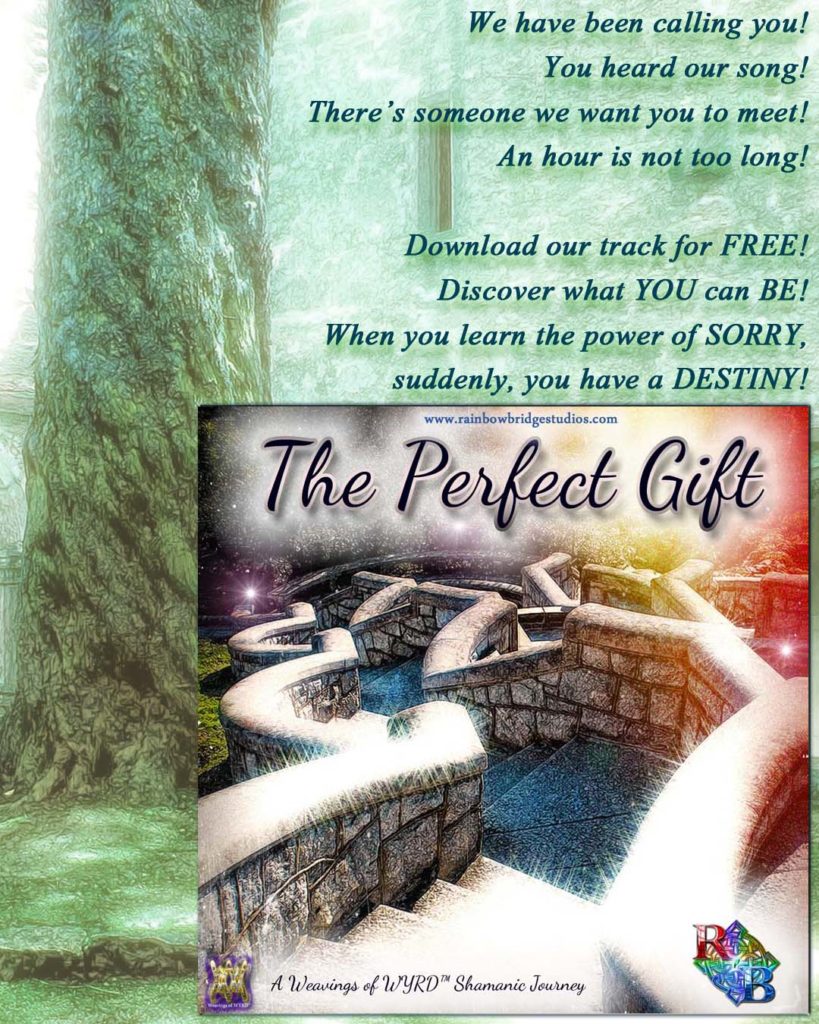 In combination, these two shamanic journeys can have a very powerful effect on your life and therefore, our collective experience together into the future.  THE PERFECT GIFT is about making those COURSE CORRECTIONS in life away from the choices that have led to hurts and regrets, while INNER PROSPERITY GUIDE helps you to find the resources within yourself to support and strengthen the more beautiful, noble and artful destiny you will begin to create for your life.
And when you return to your normal, waking reality after these excursions into the beautiful realms of your life and Spirit, we want to refresh and renew your Vision of Yourselves with this always timely message from The Kernel, Neal Rogin:
There is great love, laughter and kind humor out there.  Thank you Neal, for being a wonderful example of how to wake people up just by being your creative self.
I have said, for several years in a row now, that each year just lived was "the best ever" and that my expectations for the coming year are for it to top the last one.  In this Decade of Love (2012-2022), now soon to enter its fifth rotation, the intention and the validating statement remains true.  My art, my singing, my lovemaking, my courageousness and fearlessness, my intimacy and loving union with the Intelligences who serve all Creation continues to astonish, amaze, enliven and vivify the everyday moments of this truly incredible life I am living.
I wish the same for you.  I know you will have it when you choose it.  When you will it.  For, as Aleister Crowley has said,  along with countless saints before him; and like me, those who follow, come to understand, down to one's very bones, standing in the Kingdom of Malkuth, the verifiable Law of Thelema:
DO WHAT THOU WILT SHALL BE THE WHOLE OF THE LAW.  LOVE IS THE LAW.  LOVE UNDER WILL.
Life, is such a Wicked Game sometimes!
But I'm glad to be in the year of a flaming cock!