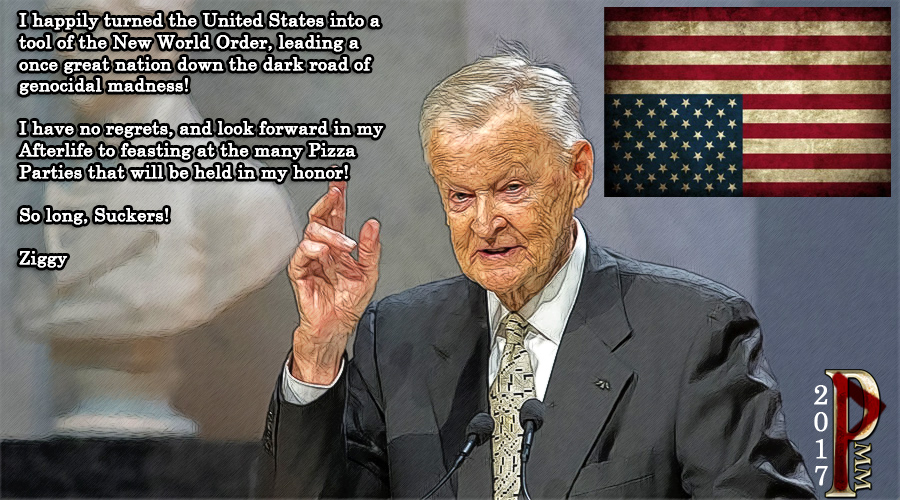 Dale of Silvermoon, CO Colony – It's Memorial Day.  The day when we are supposed to try and pretend that the genocide our country routinely engages in is a truly noble and patriotic national duty.  To achieve the acceptance of such a ridiculous belief requires that the country engage in a three day ritual of drinking and getting fat on junky, fried food.
So how is that different from any other American weekend?   Truly, what is worth celebrating, as a people, together, anymore?
"My pedophile-protecting president just signed a mega arms deal with a country (Saudi Arabia) that treats women like shit, and is the errand boy of Israel, who not only orchestrated 9/11, but is actively installing a gulag all over the country every moment that the sun and moon beam down their divine light on the Earth!"
"Sean Hannity would think of me as  a GREAT AMERICAN if I could swallow all that!  Even the Lib-tards would welcome me to their table, as long as I signed off silently on the drone strikes that kill civilians on an almost daily basis.  Black lives might matter, but Brown/Arab ones sure as hell don't!"
Do any of our lives matter anymore?  The answer I am getting back from the Collective Consciousness in America is a loud and resounding "NO!"
After all, babies are still being poisoned by vaccines and turned into autistic burdens and who knows what else by a medical establishment looking more and more everyday like they all graduated from the Dr. Joesph Mengele School of Human Torture/Medicine.
I mean, our children are still being lied to about 9/11 in the classroom textbooks.  And that's just a clear and obvious example we can all point to.  When the junk science about climate change and evolution get mixed into a false history that seems authentic, well, I hope you can appreciate the purpose of what education now seems to be.
We are in the process of creating MORONS.
We are so good at that, perhaps this should be our country's advertised greatest achievement!
I mean, once we fill our kid's heads with the "mandatory" information, through the mostly wasted years of their very important lives, we send them off to "college" to become debt slaves for a large portion, if not all, of their working lives.
Isn't the point of education to learn how to make  smart decisions?  That is true, if your goal is to create a human-friendly future.  But we got off track from our Moron-making business!
Then, all during that time they are sweating and enduring to pay off these loans, our government taxes them fraudulently, stealing valuable resources from the people they swore to protect, in order to oppress them further.
But Morons get used to feeling dumb and depressed as time goes on, so the abuse doesn't matter much once you learn to stand the whining and complaining! A good smack from a police baton, or a very threatening fine from a corrupt courthouse is all it takes to keep most people in line.
All along the way, diseases are invented and caused to drain even more wealth (and whatever health is left) away from the people, and despite the terrible track record of conventional medicine in treating disease, even more authority and power is given to the medical establishment in the ordinary governing of individual lives.
If you live long enough to not commit suicide through all of this, you can look forward to the doctors and corporations playing with your body for the purposes of sport until you drop dead, or at least your bank account runs out.  The two usually coincide.
You can scream to the Alternative Media about all of this.  They will be happy to post your rants!  Rants are awesome!  They sound great, make you feel powerful, and relieve you of the pressure and responsibility of DOING SOMETHING about all this craziness masquerading as sanity these days.
It would be a completely foolish thing to try and actually REMEMBER something important  about Truth, Beauty, or Goodness in your life.  To assign value to these human anomalies is really unscientific anyway, you anecdotal asshole!
If you found something worth remembering, well, you might want to FIGHT for what's important, regardless of the COST.
You might RECALL that the greatest and highest of human aspirations and achievements are PRICELESS, and worth EVERY STEP it takes to reach them.
Your memory banks could be jostled into  finally UNDERSTANDING that only the TRUTH can set you FREE and speed you on the road to your greatest DREAMS.
You could be hit with the INSPIRATION that HOLY SPIRIT lives within YOU.  Plugged into an INFINITE POWER SOURCE, you might suddenly feel capable of SUCCEEDING in places where you only once feared or thought of failure.
These kinds of "reckless" attitudes and thoughts will not be tolerated in the very rapidly impending future.   The very culture of FREEDOM that you are so desperately seeking to REGAIN never existed in the first place!
Sure, you might have memories of a comfortable life somewhere in the span of your years, but that comfort was created by your IGNORANCE.  You refused to question the assumptions upon which your reality was supposedly based, and turned your eyes away from the growing signs that your sense of Self-Righteousness was only a horrible, terrible ILLUSION.
Now, the political and cultural mirror casts a true reflection to all that America has become.  But even still, the eyes of many are too fogged over with fluorides and pharmaceuticals to integrate a clear picture of danger and doom within their psyche.
They will fall first; fast and easy, when the threshers come.  Others will suffer a great pain, destroyed in their souls by the confusion of their poor choices.   A few Arjunas will try to rally to war, answering the call of their karmic destiny, but they will find no army of friends to join them, and fall on the lines they draw in the sand.
And all the while, as the dream of America collapses under the weight of its own propaganda, the gods will still send their angels and faeries and daemons to attend those who call out to them.  For love will never abandon its own, and will multiply slowly in the sheltered preserves of ancient love and light.
While there is still time, I sing in honor of the memory of the goodness that America once professed to stand for, but never truly, really did.
May our next creation be better.
You'll get your chance for that soon enough.