My Fellow Americans (for the short- term future anyway),
I hear, with every email you send, with every tweet, or "like",  or Google  "+1″….your Soul twisting and contorting as you try to find a good reason to vote for Trump.  Not voting for Hillary is a good line of thinking.  But it is also equally noble not to vote for Trump.
Both of them are friends.  They run in the same circles of power, kissing asses and telling lies on a regular basis.  They are both fanatical about going down on Israel and taking it up the pooper from them.
It is laughable…in the most sad, comedic-tragic kind of way, that the selections for president over and beyond the last quarter century have all had very close ties to the Bush Crime family and the International Gang of Terrorists known as The Trilateral Commission.
Furthermore, the genocide in the Middle East (over 2 million and counting!) and the deterioration of both the economy and the political life of America are sure to continue under either of these two.
I know you know who Peter and Doreen Hendrickson are.  I know you know the truth they uncovered in CRACKING THE CODE, The FASCINATING TRUTH ABOUT TAXATION IN AMERICA. (www.losthorizons.com)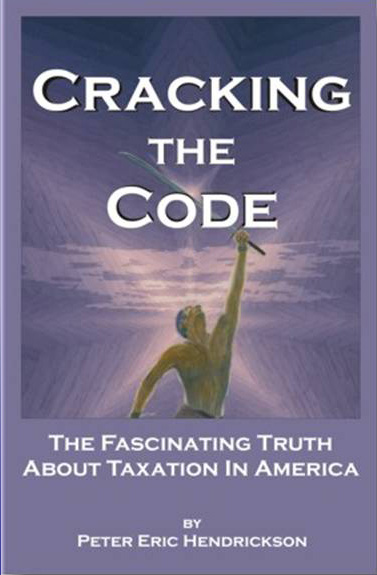 As long as this KNOWLEDGE remains hidden, brushed under the table and unknown by the majority of our fellow Americans, no amount of reform, or political rhetoric, or the mental contortions Americans are trying to put themselves through to swallow this 2016 Election bullshit, will make a damned bit of difference.
By not voting in this election, one is not giving up a sacred duty won hard by the American lives sacrificed on the fields of battle.  One is HONORING THE DEAD by saying,
"Your sacrifice is so important to me that I will not have it mocked by participating in what is obviously and evil charade AGAINST the American people."
Please pass this along your network, if you resonate with the message.
Yours in complete freedom.